Skip to Content

Struggling With Loose Dentures?
OUR DOCTOR'S ARE CERTIFIED IN IMPLANT SUPPORTED DENTURES TREATMENT
Dentist Office Providing Quality Dental Care in Plainfield, Indiana
Main Street Family Dentistry is a family practice that prides itself in providing excellent dental care in a caring, friendly environment, where we treat our patients like they are family. We use advanced technologies such as digital x-rays and intraoral cameras to assist in our treatment and work to make dental visits easy and comfortable. We educate our patients so they can choose the treatment they feel is right for them. We know how a beautiful smile can change one's personal and professional life, and that is why we are passionate about cosmetic dentistry. It is a wonderful feeling to be able to make a positive difference in people's lives.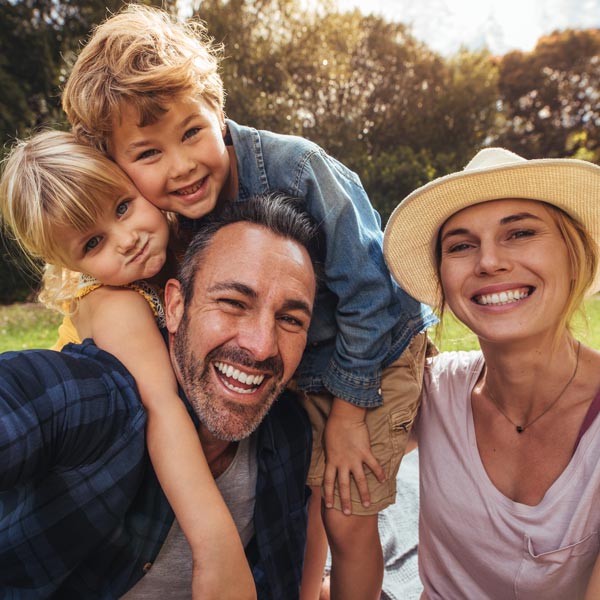 Quality Services and Friendly Care
The best dental offices are able to offer you a combination of both quality services and friendly patient care. Here at Main Street Family Dentistry, P.C., we strive to provide both. We value our patients and use our expertise and technology to provide the best care. At the same time, we always treat you as though you are a friend or family member. We know that going to the dentist can sometimes be daunting and we want you to feel completely at ease when you come in, regardless of the type of dental work you need. Each treatment plan we create will be designed to fit your individual needs and budget.
Friendly and Knowledgeable Staff
Our staff are extremely friendly and knowledgeable, ready to serve all of the members of your family. We even have a play area and a cavity free club for kids, as we like to encourage healthy oral hygiene starting from a young age. At our dental practice, we offer payment plans through Care Credit and accept most insurance plans. Please give us a call now at 317-839-5500 to make an appointment.
Call Us Today to Schedule Exceptional Dental Care
Address
712 W Main St, Suite 100
Plainfield, IN 46168
Phone
Hours of Operation
Monday: 8:00 AM – 5:00 PM
Tuesday: 8:00 AM – 5:00 PM
Wednesday: 8:00 AM – 5:00 PM
Thursday: 8:00 AM – 5:00 PM
Friday: 8:00 AM – 2:00 PM (Twice A Month/Call For Details)
Main Street Family Dentistry, West Main Street, Plainfield, IN, USA